Leather Basics from Your Furniture Store, Rogers City Home Furnishings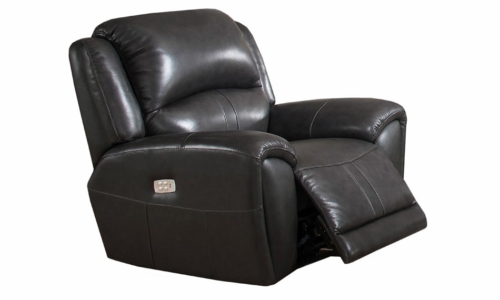 Leather tanning has been around for centuries. Early man was the first to appreciate the many uses of leather. They fashioned footwear, clothes, gloves, and even armor. Today, leather furniture is prized for its durability and comfort. However, there are several grades of leather. You may hear terms like top grain or genuine leather – but what does that mean?  Understanding leather quality will help you make the best choice when deciding on your next furniture purchase. There are four types of leather, full grain, top grain, corrected grain, and bonded. Let's review each.
Full Grain Leather
Full grain is the thickest of the leathers because it has not been "split" or cut. It includes all layers of the hide, so it's the toughest and most durable. You will see the natural imperfections like scars because there are no alterations or corrections to the surface of the leather. It is the highest quality and most durable, but because of the thickness, it is also the most difficult to work with.
Top Grain
Top grain is the second highest grade of leather. Usually, the top layer of skin is cut. This remaining leather is then sanded to make it smoother. It also becomes more flexible than full grain. The leather is then stained. Top grain leather is very durable. It is strong and can stretch over time giving the leather a comfortable soft appearance. High end purses, handbags, and jackets are often made with top grain leather.
Corrected Grain
Corrected grain leather comes after the hide is split. It is often referred to as genuine leather. It is tougher in texture and usually used on the backs and sides of furniture where softness is not needed. Like top grain, corrected grain is sanded to give the leather a smooth surface and remove any imperfections. The leather is then spray painted and embossed to give it a more natural leather appearance. This process does affect the breathability of the leather.
Bonded Leather
Bonded leather is the lowest quality leather. It is manufactured using the left-over leather dust and shavings. This is "bonded" together by using latex or polyurethane over a sheet of fiber. It is often spray painted to look like top or full grain. Since this is the lowest quality leather, it is also the cheapest.
Let the experts at Rogers City Furnishings furniture store show you the beauty, comfort, and value of leather. We can answer your questions and help you find the perfect leather piece for your home.