Why Buy Amish Built Furniture?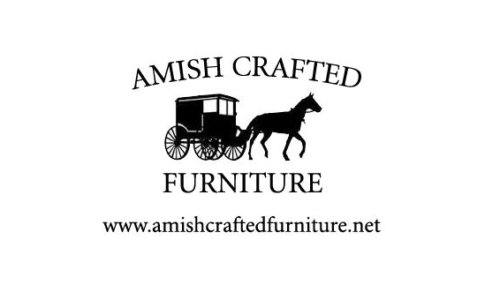 Amish-built furniture is synonymous with quality. Amish craftsmanship has earned a reputation built on word of mouth since they never advertise. Old-word techniques result in furniture able to endure for generations and still look and work like new. Most often, the reluctance to purchase Amish furniture is the price. What would you choose?  Consider this … if all furniture in a store was the same price most everyone would choose quality, right? The reason is we know that a quality piece will last longer. However, with purchasing Amish there is a lot more to consider.
First, Amish furniture is made of wood. Solid hardwood. Most craftsmen offer choices of wood species like oak, cherry, or maple. You can choose stains to match pieces you already own, or to match cabinets or flooring. You can often modify the size or shape because the piece you select is custom made for you!  Even the hardware is something you choose. You design a one of a kind, unique piece as individual as you and your own personal style and taste.
Another important reason is that Amish furniture is American made. Wood is harvested locally. Stains, glues, and of course, labor, all come from the states.  Purchasing a high quality, durable product that is made in the USA by a small business has huge appeal to most Americans.
Long-term value is another reason to consider Amish furniture. Techniques used by Amish craftsmen have been used for hundreds of years. Mortis and tenon joints. Solid wood frames. Steam bent wood. Dovetailed drawers. These techniques ensure your furniture will last. When the craftsman makes and sells their furniture they're paid once. When you buy Amish quality you pay once and receive the value of having furniture that looks beautiful and will last a lifetime or longer.
Visit Rogers City Home Furnishings and let us show you why Amish quality is a value your family will appreciate for generations.